Finally, I am getting ready to redecorate the little boys' room. My two younger boys share a room and we just found a set up bunk beds for them. My challenge is that the boys are two and six, so I want it to be fun, but not too young. My boys are a bit wild…and I love animal graphics and prints. I would also like something that is versatile. Here are some of the bedding sets I like.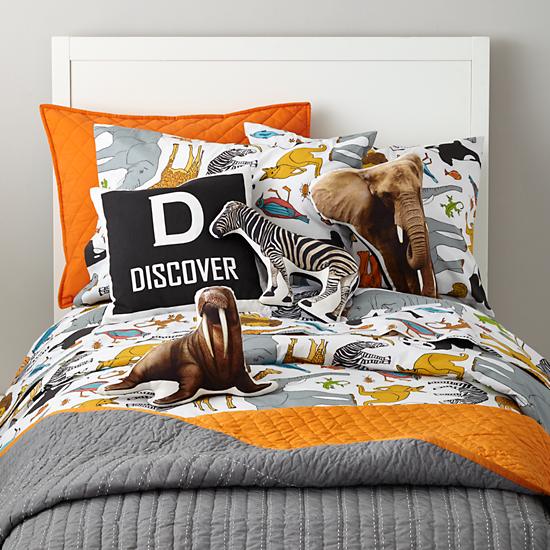 I love the bold look from Land of Nod and the non-traditional colors.
I've seen this set in places all over the web. I really like the Madras print combination with the bold little gators on the reverse.

This
collection by Mudhut is sold by
Target and definitely has the modern, ethnic look I love with fun animal accent pillows.

How about geometrics and alligators? I like this but it may be a little too fun. Found at Ikea. Which one do you like?
Related Posts :